Investigative Journalist, Kiki Mordi Receives MTV EMA Generation Change 2020 Award
Kiki Mordi, the popular Nigerian investigative journalist, has bagged an MTV EMA Generation Change 2020 award.
The BBC Eye Sex-For-Grades Journalist along with four other women bagged the MTV/EMA award.
She was awarded the 2020 #MTVEMA Gen Change Winners for being one of the most powerful voices that has championed the #EndSARS and #EndPoliceBrutality movement in Nigeria.
The 29-year old advocate for gender equality, whose social impact was felt during the protests received the award alongside Raquel Willis(United States), Temi Mwale (Britain), Luiza Brasil (Brazil) and Catherhea Potjanaporn (Malaysia).
Taking to Twitter to share a picture of the award, she wrote;
Look what came in the mail today
Look what came in the mail today ❤️ pic.twitter.com/kJhm7J9iRu

— Grand Commander of the Feminist Battalion (@kikimordi) February 4, 2021
According to a press release by MTV EMA, the award recognises these five women for their "powerful work on the frontlines of the fight for racial and social justice across the globe", and "elevates and empowers young people who are driving positive change".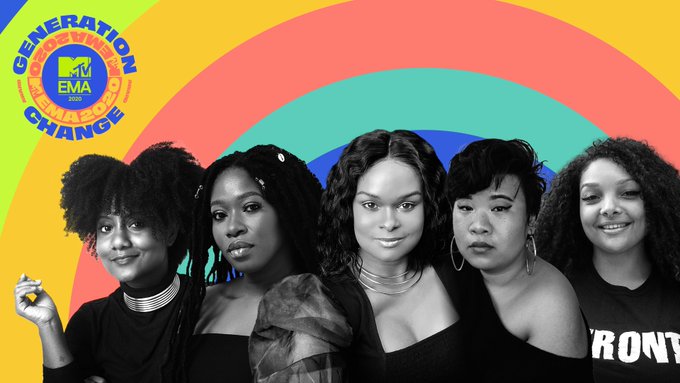 Mordi is described as an "investigative journalist, documentary filmmaker and advocate for gender equality, who is currently a prominent voice in the protests to end police brutality and Special Anti-Robbery Squads (SARS) in Nigeria.
In addition to being at the forefront of the #EndSARS movement, Kiki is a feminist and social activist known for fighting for women's and children's rights in her BBC documentary Sex For Grades
Are you an artiste?
Do you want your music to go viral and reach a large number of audience? Promote your music and Submit your story on
UjuAyalogusBlog.com
by
clicking here
. For Advert Inquiries
Tel: +44 (0)7590 363 984
.
For More, Subscribe To:
Uju Ayalogu's Blog
via Email.
Subscribe to Our Posts via Email